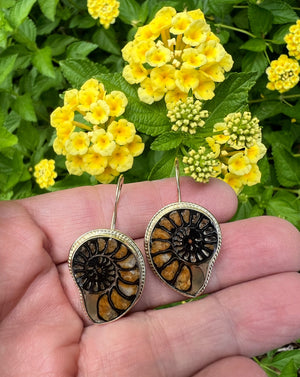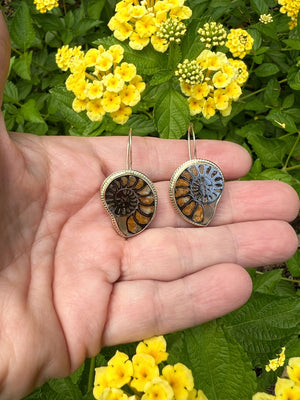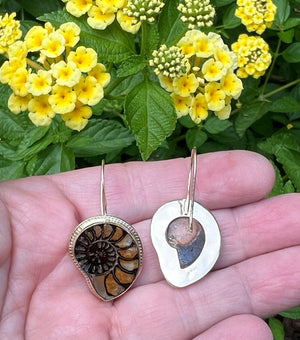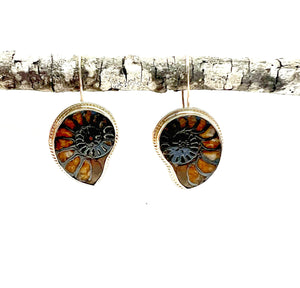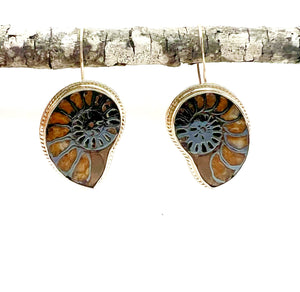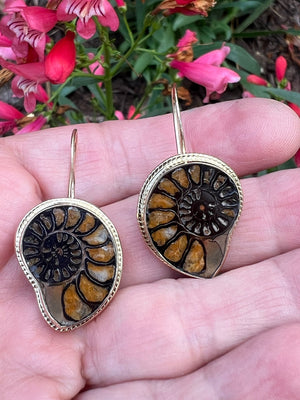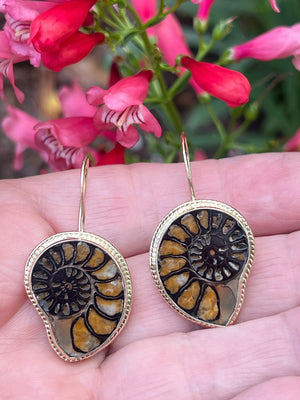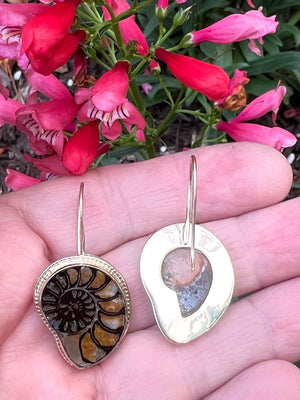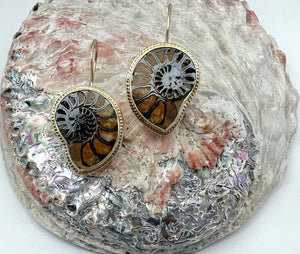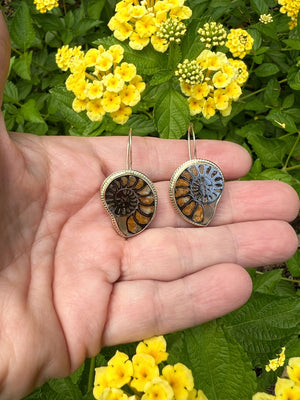 Ammonite Fossil Earrings in 14k Gold, Nature Lover Fine Jewelry, OOAK Gold Boho Earrings
One of a kind, beautifully intact Ammonite fossils set in 14k gold, these amazing and ancient fossils measure 21mm long by 16mm at their widest point. As their details stand on their own, I have set them in a 14k gold bezel with a simple 14k twisted wire border. The ear wire is 14k gold as well. Some of the backplate of the setting has been removed to make them lightweight and comfortable enough to wear all day.
Ammonites were sea creatures that are related to modern day squids and octopuses. One of the main differences is that they lived inside of a shell. Their shell was made from aragonite which is the same substance that pearls are made of. As they grew larger, they added chambers and the empty chambers helped them float. They were very common during the age of the dinosaur, about 425 million years ago. They died out and became extinct 66 million years ago.
These earrings will arrive in a beautiful gift box with a free polishing cloth. Like all my jewelry, they come with a lifetime warranty. If they ever need a repair, just send them to me and I will fix them and return them to you at no charge.
Free domestic shipping! Free gift wrapping is also available, just dm me