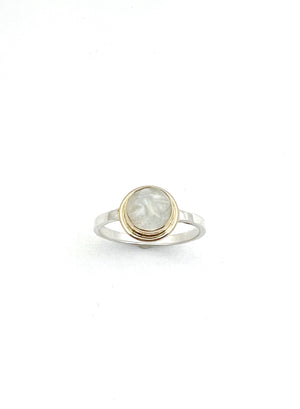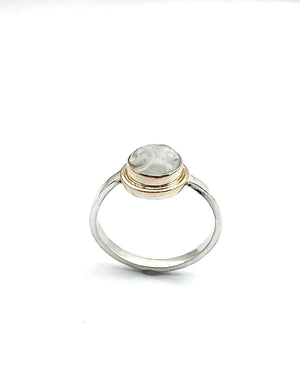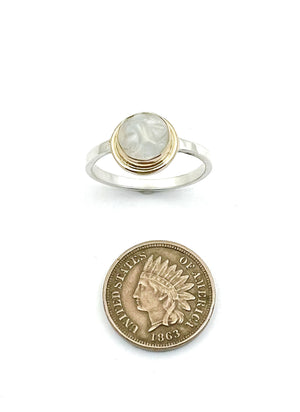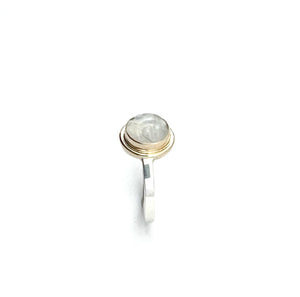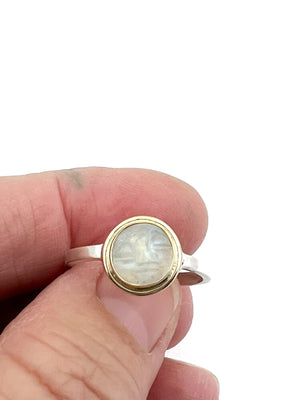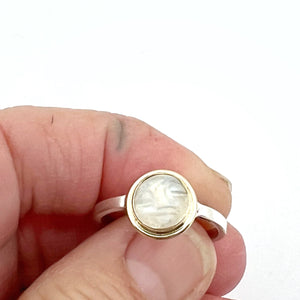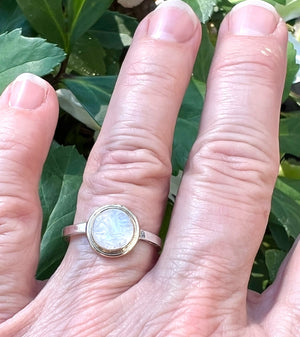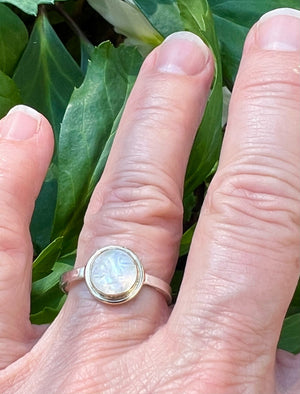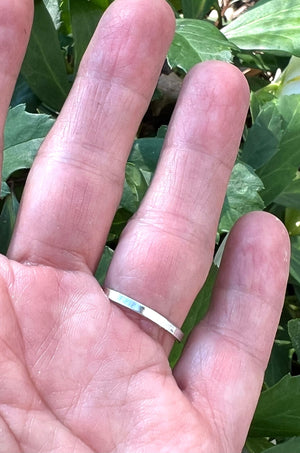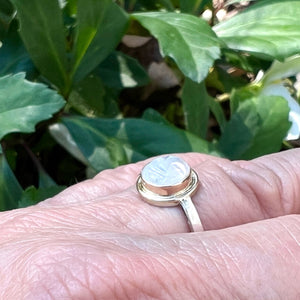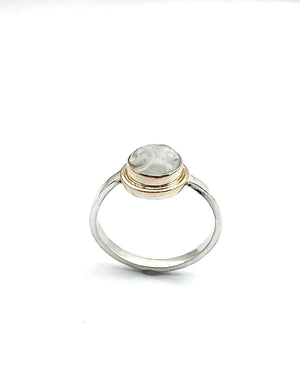 Carved Moonstone Ring In 14k Gold and Silver, Moon Face Ring, Rainbow Moonstone Ring
Flashy carved rainbow moonstone "man in the moon" ring in 14k gold and sterling silver. This whimsical carving is set in a 14k gold bezel with a 14k gold wire border on a sterling silver back plate and a sterling silver rectangular ring shape. The stone is 10mm in diameter. The slim sterling band is 2mm wide. This ring is a size 7 and can be stretched to 7.25. I do have multiples of this stone so one can be made in your size, just convo me if you need a different size.
According to Hindu mythology, Moonstone is composed of solidified moonbeams. As lovely as that sounds, we now know that Moonstone is part of the feldspar group of minerals. When it is forming, orthoclase and albite separate. When light gets in between the two layers, a phenomena called adularescence occurs. Adularescence is the light that seems to move across a gem. Moonstone is considered by some to bring good luck and also to aid in seeing the future, especially if you held a moonstone during the full moon.
Your ring will arrive in a beautiful gift box with a free polishing cloth. This ring, like all my jewelry, comes with a lifetime warranty. If it ever needs a repair, just send it to me and I will fix it and return it to you at no charge.
Free domestic shipping!