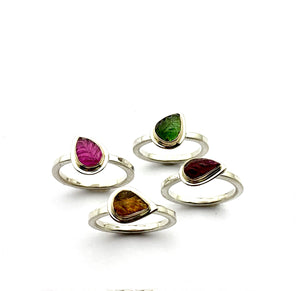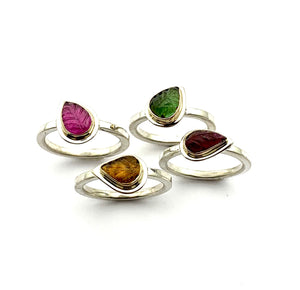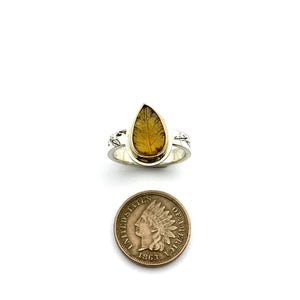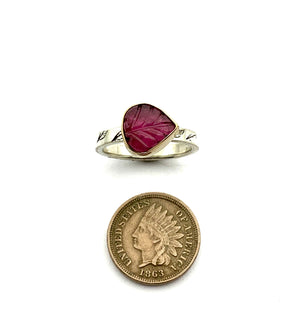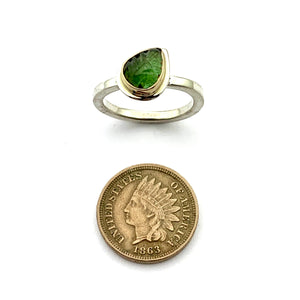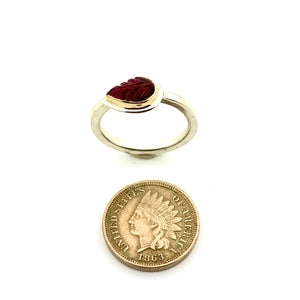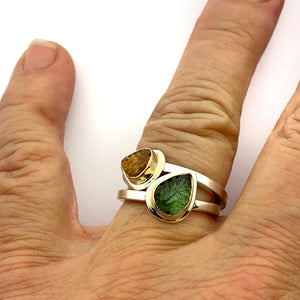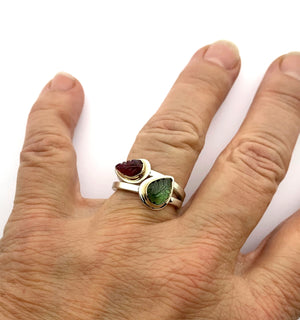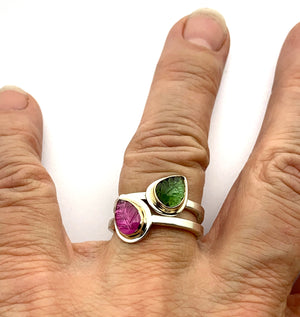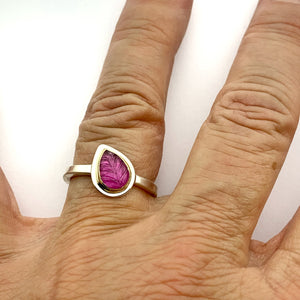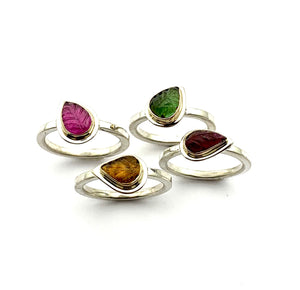 Tourmaline Stacking Rings with 14k Settings and Sterling Silver Bands
Carved natural tourmaline set in 14k yellow gold bezels on a slim sterling silver band. The leaves vary in size with the smallest (red) is 9 by 5mm, the green is 9 by 7mm, the pink is also 9 by 7mm and the yellow is 9 by 7mm. They all have a 1.5mm border and the band is 2mm wide. All the rings are a size 6.5 and can be stretched to a 7. If neither of these are your size, I have many more tourmaline leaves so I can make one in your size.
Tourmaline is found in Afghanistan, Pakistan, Russia, Burma (Myanmar), Sri Lanka (Ceylon), and the United States (California and Maine). Several African countries have recently become big producers of gem Tourmaline, specifically Madagascar, Namibia, Mozambique, Tanzania, Nigeria, and Malawi. Tourmaline is the birthstone for October.
Your ring will arrive in a beautiful gift box with a free polishing cloth. Like all my jewelry, it comes with a lifetime warranty. If it ever needs a repair, just send it to me and I will fix it and send it back to you at no charge.
Free shipping!