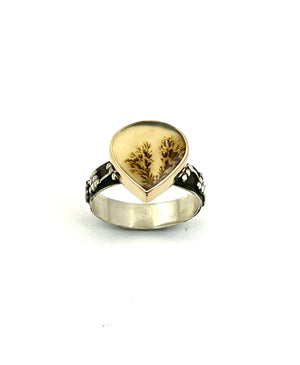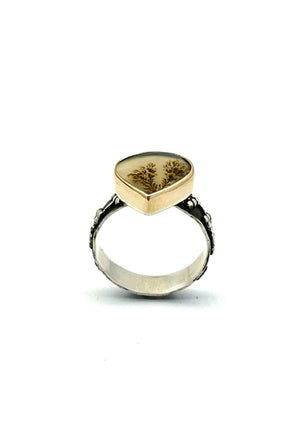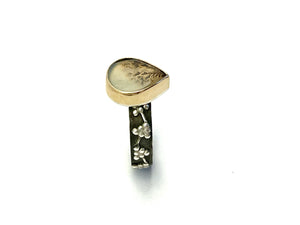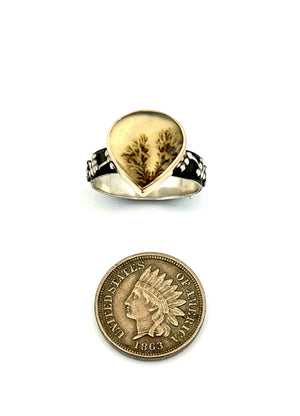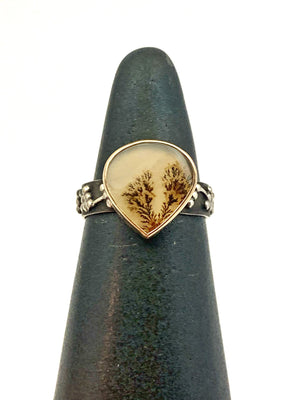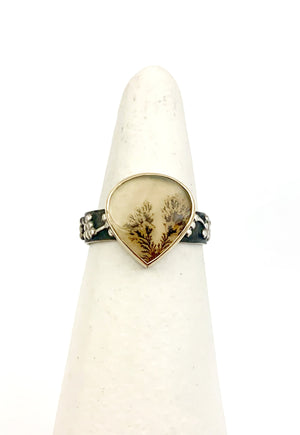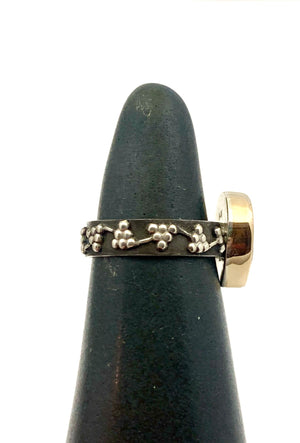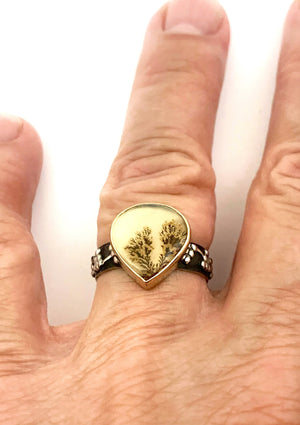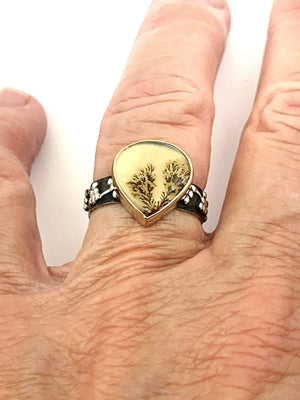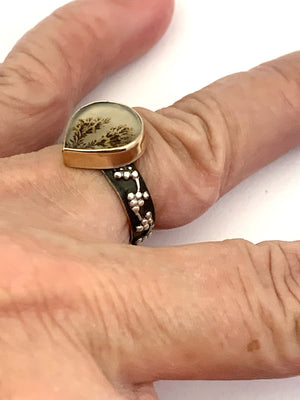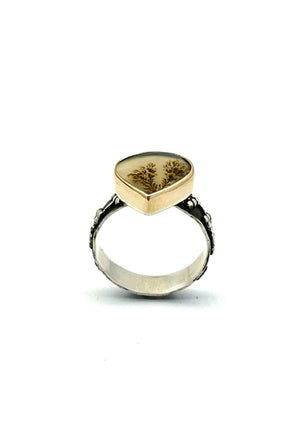 Dendritic Agate Teardrop Ring in Gold and Silver
One of a kind Dendritic Agate teardrop set in a 14k gold bezel with a sterling silver patterned and oxidized band. This beautiful stone measures 13mm by 12mm (from the point to the center of the curve and the widest part of the curve). The sterling silver band is 4mm wide and was made with two layers of sterling silver, then oxidized. This ring is a size 7.25 and due to the pattern on the band, can't be stretched. I do have a large collection of dendritic agates that you can choose from to create a custom sized ring.
Agates are a variety of Chalcedony which is a part of the Quartz family. The inclusions are the result of iron oxide or manganese oxide. Iron oxides result in the orange to red color and manganese oxides create black designs. These feathery inclusions are called dendrites.
Agates are the mystical birthstone for September and are also the birthstone for the Zodiac sign of Gemini. The energies of the stone are said to be good for the skin and eyes. Dendritic Agate is known as the Stone of Plentitude. It is said to bring abundance and is associated with the ancient Greek dryads, which were woodland and tree spirits.
This ring will arrive in a beautiful gift box with a free polishing cloth. Free gift wrapping is available, just convo me it you would like it wrapped. LIke all my jewelry, it comes with a lifetime warranty. If it should ever need a repair, just send it to me and I will fix it and send it back to you at no charge.
Free domestic shipping!