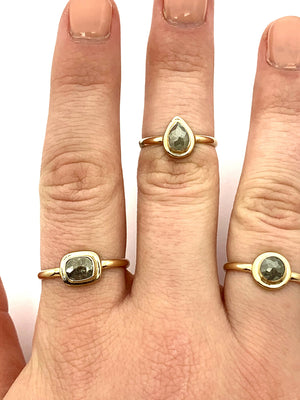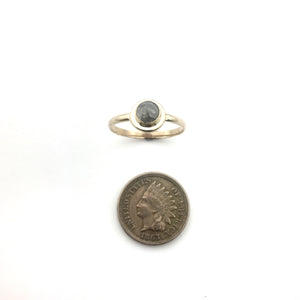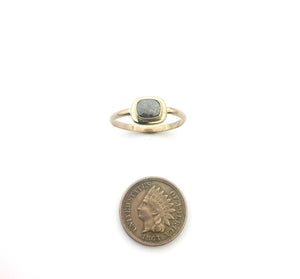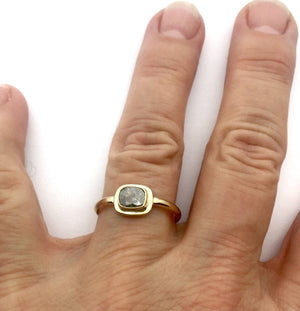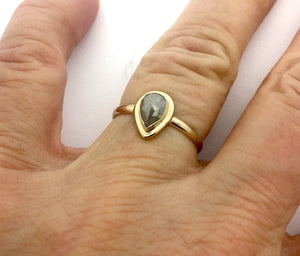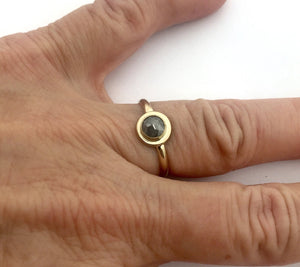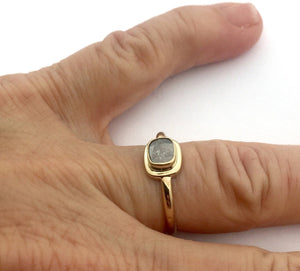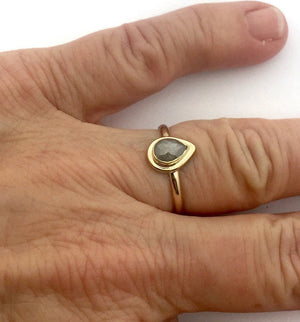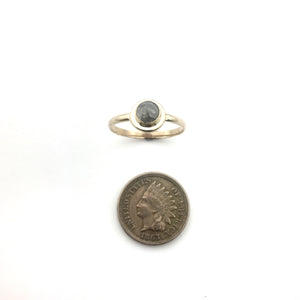 Rose cut Gray Diamonds in 14k Gold, Gold and Diamond Stacking Rings, Salt and Pepper Diamond Gold Rings, Engagement Rings, Wedding Rings
Rose cut gray diamonds set in 14k gold bezels with 14k gold bands. These classic rings can be worn singly or together. Each has an ethically sourced, rose cut opaque gray diamond. The round diamond is 5mm in diameter, with the setting, the top of the ring is approximately 8mm. The rectangular diamond measures 6mm by 5mm, in its setting, the top of the ring is 9mm by 7mm. The teardrop measures 7mm by 5mm unset and in its setting, 10mm by 7mm.
Rose cut diamonds are an older style of cutting that has been around for at least 500 years. With this style, the stone has a flat bottom, with facets on the top sides. It is seen in older rings, most often from the pre-Edwardian era.
These diamonds are real diamonds. Their dark color results from graphite inclusions. The diamonds in these rings are a natural gray, not dyed as many black diamonds are. Gray diamonds come primarily from the Central African Republic and also from Brazil.
The ring of your choice will arrive in a beautiful gift box with a polishing cloth. Like all my jewelry, it comes with a lifetime warranty. If it ever needs a repair, just send it to me and I will fix it and return it to you at no charge.
Free domestic shipping and gift wrapping available. Buy any two rings and get $100 off (two for $950)