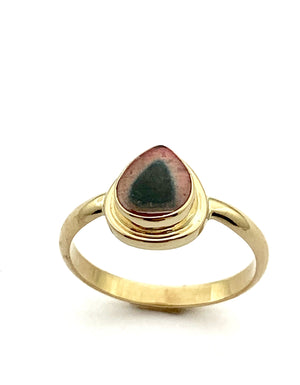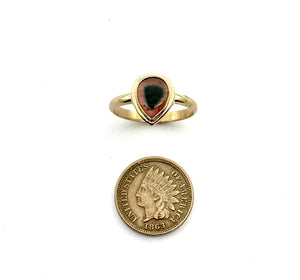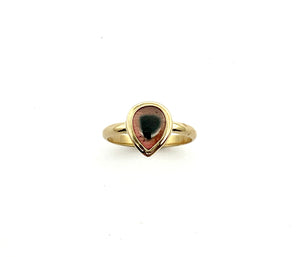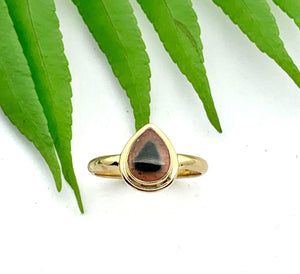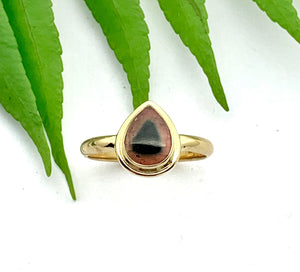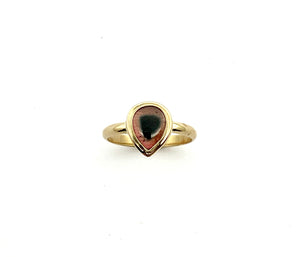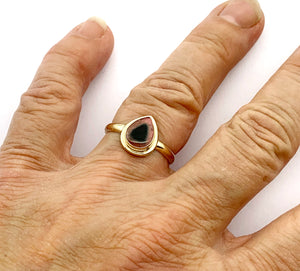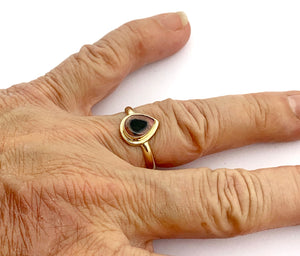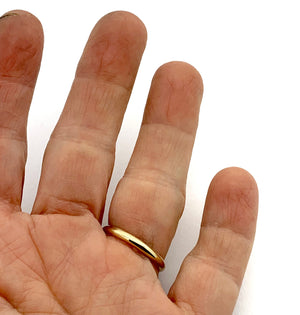 Watermelon Tourmaline Ring in 14k Gold
Natural Watermelon Tourmaline cabochon set in a 14k gold statement ring. This one of a kind stone measures 9mm by 7mm. In its gold setting, the top of the ring is 12mm by 9mm. The simple gold band is 2mm wide. This is a striking and unusual ring, but also comfortably understated so you can wear everyday. It is a size 6.75 and can be stretched to a 7 if needed.
Tourmaline is found in Afghanistan, Pakistan, Russia, Burma (Myanmar), Sri Lanka (Ceylon), and the United States (California and Maine). Several African countries have recently become big producers of gem Tourmaline, specifically Madagascar, Namibia, Mozambique, Tanzania, Nigeria, and Malawi. Tourmaline is one of the birthstones for October. Tourmaline is said to attract love, balance the male and female energies .The green part is said to feed your life force and the pink harmonizes it.
This ring will arrive in a beautiful gift box with a free polishing cloth. Like all my jewelry, it comes with a lifetime warranty. If it ever needs a repair, just send it to me and I will fix it and send it back to you at no charge.
Free domestic shipping!